From August 26 to August 27, 2013, the top ten famous children's wear brand fashion fish (the first brand of fashion children's clothing), the spring 2014 "Garden Party" conference kicked off at the Grand Baiyun International Conference Center in Guangzhou. The fashion fish will move the green garden to the fashion stage. The three series of "Garden Lolita, Eden Elf, and Variety Tide" will be used as the fashionable classic series, urban series and trendy series of fashionable fashion. Themes, pioneering cutting-edge design, exquisite and bold cutting pattern, and inspiration for trend indicators are all explained with a new perspective, perfect to present a children's fashion feast in the fairy tale world.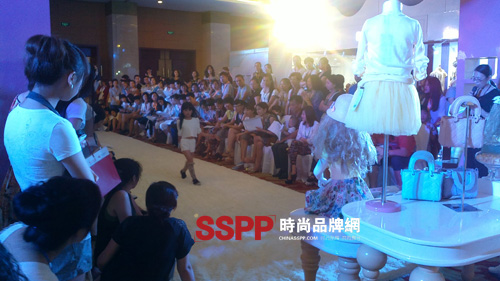 2014 Fashionable Fish Spring New Product Launch
Fashion fish Fashion children's wear brand First Affiliate Phone 4000330063
Lolita Garden Lolita's sweet princesses and cute prince's dream party, with a variety of romantic delusions embellished beautiful fairyland, jumping lemon yellow, pink princess feelings, elegant retro blue, comfortable in high saturation macarons The colors are intoxicated and full of European-style aristocratic romantic fantasy. The veil or trousers are accompanied by lace, lotus leaves high-profile out of the country, out of the rose prints, pop dots to create a sweet Lolita girl image, regardless of the choice of fabric material, or the details of the design and cutting, Fashion fish have given the new definition of the garden Lolita.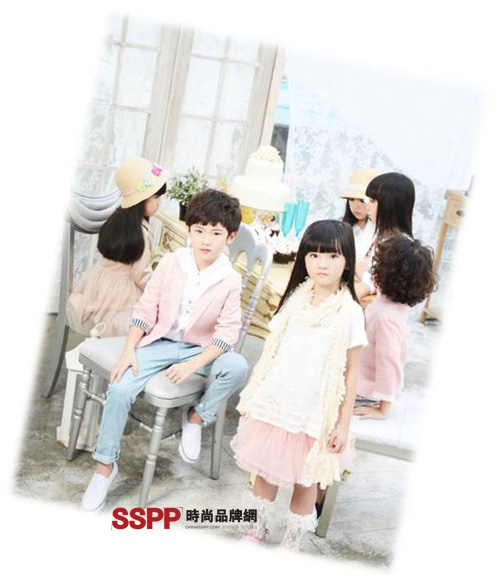 2014 Fashionable Fish Spring New Product Launch
The Garden of Eden The Garden of Eden. It is flying like an elf... This series is inspired by the magic of the forest department. The designers use a pure and natural tone to create a variety of elfs. The French macarons are like. Sweet red watermelon and passionate tannins evoke a cheerful and lively party atmosphere. In the Garden of Eden, a variety of hand-painted designs, playful geometric patterns and exciting flower designs are just like whispering adventure games of party games, inspiring mashup inspiration and novel style ideas, just like a jewel-like radiance. The halo is full of romance and mystery.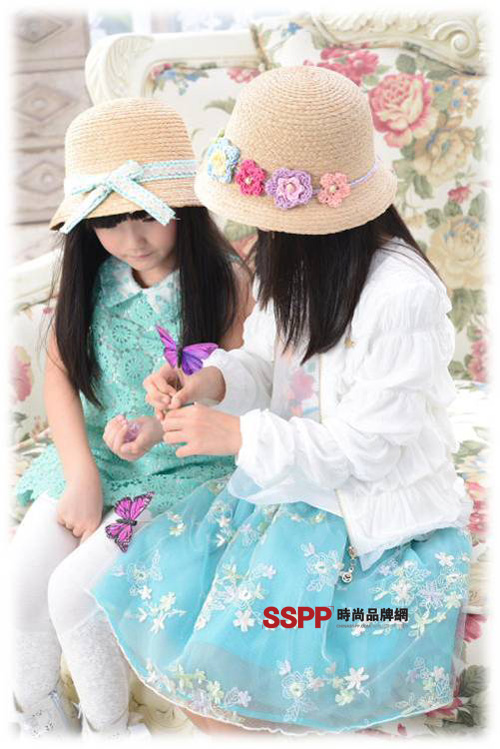 2014 Fashionable Fish Spring New Product Launch
Change Trend is a series of trends. Designers capture the trend elements with a keen sense of fashion. All the nuances are full of personality, delicate tailoring and artistic details processing, revealing a modern and fashionable attitude. . Modern fluorescent yellow, dazzling electro-optic blue, blending in high saturation tones, punk, stripes, cutouts, printing, these elements are resolved, reorganized, redefined in new ways, and strive to create another style of new trends. .

Fashion fish Fashion children's wear brand First Affiliate Phone 4000330063
The fashion fish conference was successfully concluded. All areas of fashion fish and children's clothing franchisees expressed that this time the 2014 spring fashion fish fish conference has not only made new breakthroughs in clothing, but also displayed new features in display decoration. Surprise. The colorful ribbons and ornate eggs are dominated by a group of naughty cute characters. The stunning colors embellish the details. The fashion fish has always used the self-invented fashion to interpret the essence of children's clothes. They are just like a group of magical wizards, giving us innocence full of innocence. Fun romantic fantasy.
Garment Lining,Garment Shell,Lining Knitted Garments,Garment Shell And Lining
ZHEJIANG HUIDE NEW MATERIAL CO.,LTD , https://www.zjhuide-microfiber.com