Warmly congratulate the women's brand [ INA Changping store] successfully entered the Changping high-end shopping mall on the 8th square.
Day-Kun Clothing Design Co., Ltd. About Us Tian-kun Fashion Design Co., Ltd. is a collection of professional design, production and sales in one of the modern women's enterprises located in China's famous wool capital - Dongguan City Dalang town. Since the launch of the registered brand "INA" in 2011, it has always been devoted to fashion-conscious taste of urban women; advocating individuality and diversification without losing the classic dress concept and clothing culture; and creating dignified, intellectual and elegant Beautiful female figure.
With accurate market positioning, classic, fashionable and combined with the needs of consumers in Europe and South Korea design style and user-friendly management philosophy, "INA" brand style and development potential has been widely recognized by the industry, customers at all levels have Good reputation and reputation, the company will make unremitting efforts to further strengthen the refined production management, strengthen the terminal support and customer service concept, in good faith, dedication, human nature, fairness for the enterprise's cultural connotation, and strive to "INA" into art The pursuit of the perfect combination of business and intellectual women's brand!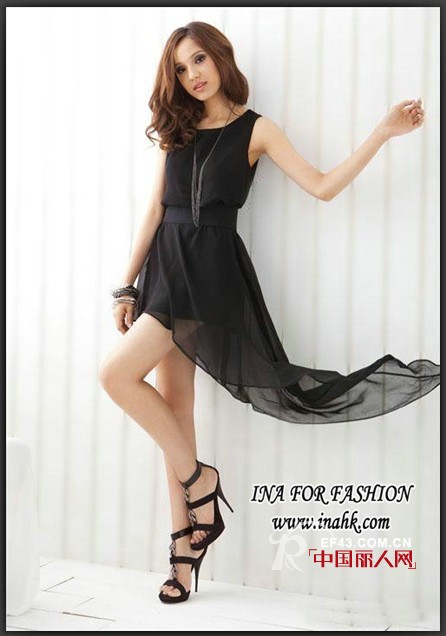 Brand interpretation of the brand logo "A", defined as "elegant atmosphere", contains the brand founder of the elegant, elegant image of the beautiful woman's persistent pursuit of knowledge of women through the external high-taste dress, embodies the inherent rich cultural connotations and Temperament training, the pursuit of true love, career and life love! Love is the most important part of a woman's life. By practicing her own heart, absorbing the nutrients of knowledge and enriching her own connotation, she exudes wisdom and natural beauty to attract the love of others; she is concerned about her relatives, friends and her lover Between the family, friendship and love, know how to love and enjoy a happy life! "INA" create elegant, intellectual, romantic and temperament of a beautiful female figure; she is pro, graceful and stylish, charming and elegant without making Luxury, not publicity, such as incense-like fragrance exudes charm, it is memorable. Brand positioning days kun costumes target consumer groups in the city of 20-35 years old (concentrated in the 25-30 years old), a high cultural accomplishment and a certain degree of fashion taste and aesthetic taste of the knowledge of women. Price of spring and summer brand price 129-1000 yuan, 229-2000 yuan autumn and winter equipment. Contact Us: Company Website: http:// Official Weibo: http://weibo.com/inahk Contact: Mr. Lin Tel: Tel: E-mail : [Email protected] Address: Room 908, 9 / F, Ying Fong Building, 328 Fumin Middle Road, Dalang Town, Dongguan, Guangdong, China
Consinee Group is a professional cashmere manufacturer and the largest cashmere exporter in China. Consinee has been endeavoring to serve for high end market and luxury brand from the beginning and has enjoyed much popularity in global market for our high quality Cashmere Yarn , one of the most important reason of which is our best cashmere material.
Consinee is China leading manufacturers and suppliers of natural fibre yarn including Wool Yarn For Knitting, 3/5 Gauge Knitting Yarn, and we are specialize in Fancy Yarn like Blend Alpaca Yarn, Alpaca Air Yarn , cashmere yarn, Cashmere Blend Yarn, and Mohair Yarn for 3/5 Gauge machine Knitting.
3/5 Gauge Knitting Yarn
Wool Yarn For Knitting,3/5 Gauge Knitting Yarn,Blend Alpaca Yarn,Alpaca Air Yarn
Consinee Group Go., Ltd. , https://www.consineeyarn.com