[This site - shoes and life] 1, find a pair of high heels as much as possible with your foot type
Many of the pain caused by wearing high heels is caused by excessive sliding forward. A sufficient space should be reserved on the inner side of the shoe tie. Insufficiently high-heeled shoes will cause the forefoot to move forward. Increase foot pressure stimuli. Causes pain. Until the pain of the toes, wearing high-heeled shoes suitable for their own feet can help relieve pain and correct the cause of foot pain.
2, cushion
Insole should be placed on the underside of the entire shoe to help ease the pain. If you have pain in the toe bones or you have to stand in high heels for a long time, you should place silicone insoles in the sacrum. This kind of insole looks like a flat, gum-like cushion. The job is to provide a good cushion, absorb the impact of the ground on the impact of the foot, and can be used as a substitute for loss of foot fat.
3, wear thick heels
The thicker heel is for better balance. By distributing the weight distribution on the sole of the foot, the pressure is more balanced and acts as a buffer rather than direct pressure on the heel. Alternate high heels can help reduce the pain caused by Achilles tendon. When you wear low heel shoes, will you feel much easier? And remember not to wear high heels that are more than 7cm long. The United States is the United States, but the United States always pays some price.
4, pay attention to the angle of high-heeled shoes
The degree of overslope should suit your comfort feeling. It should be a gradual gradient of excessive slopes. The curvature of the arch should be consistent with the arch of high heels. Heels that are suitable for the arches can reduce foot pain by wearing high heels. If you want to know whether the height of a pair of high heels is beyond your tolerance limit, try to increase your heel and see if there is a distance of about one centimeter between the heel and the ground. If you can barely mention it, it means that you have exceeded the limit!
5, wearing open-toed high heels
It can reduce pressure stimuli on corns and gills. If you have corns and blemishes need to see a doctor, with their help to cancel and correct the cause of foot pain. At the same time, please choose open-toe high heels to release pressure on areas with inflammation.
6, hot feet with hot
High-heeled shoes are worn for the whole day. Even experienced people are in pain. When they get home, put on flat shoes, flush hot bubbles, and promote blood circulation around the feet, which can relieve pain. , but remember, don't soak for too long! 15 minutes is fine.
· The old shoes at home are like this to transform big spikes
· Old shoes don't stupidly throw away so that the shoes "open"
Put a physical insurance on your shoes
· How to clean the matte surface of the shoes?
· Breathable, antibacterial, deodorizing socks with it to avoid off shoes
·Sports shoes's little tail actually has these 3 functions you certainly don't
·High-heeled shoes audio sound? 4 coups to ease you learn a few
·How to choose shoes during pregnancy? Flat shoes are not safe
What should I do if my shoes become moldy
·Wearing these shoes in the summer will hurt you
We are most professional and competitive apparel button Manufacturer of China.
Apparel button is used in apparel,jeans,Crafts, Bags,Shoes, suitcase,Sofa,Decoration, and Many Other Uses. It include the Polyester Button,plastic button,brass button,iron button,wooden button and so on. You can choose the material according to your demand.
Minimum quantity of Jeans Button :10000pcs /size/color
Very High quality, strong strength,,Eco-friendly
The jeans buttons can be with logo and without logo.
Production capacity of jeans button : 2000 gross/day
Available sizes: 11mm,12mm,13mm,15mm,17mm,19mm,20mm
HS Code: 96062200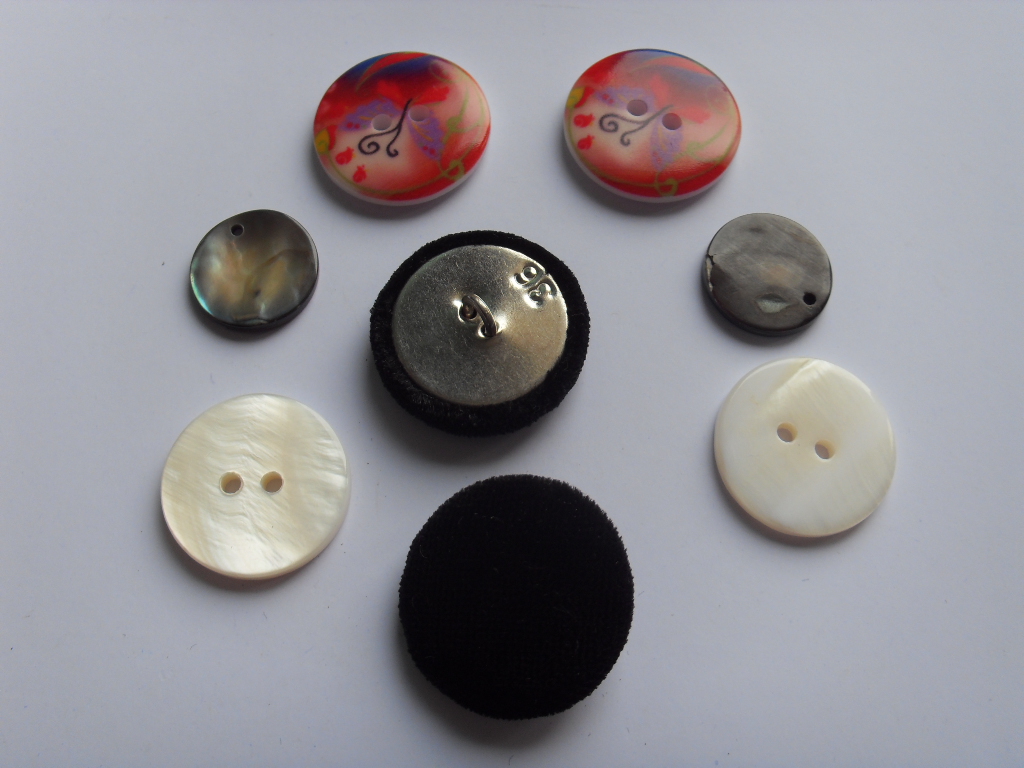 Apparel Button,Plastic Buttons,Round Polyester Button,Jean Button Rivet
Boyuan garment accessories co.;LTD , https://www.sealtags.com