People want to succeed, do not like failure, "make big money to achieve great business" is a dream that many people had had, too many people with lofty ideals and aspirations, but most people only "ideas", the election of a Industry and franchise system to join, not only allows you to realize your dreams, but also allows you to eat with your family worry! Nowadays, with the improvement of people's quality of life, more and more parents are beginning to focus on shaping the external image of their children. Purchasing children's clothes has also become a great pleasure for parents. With the increase of family income, parents and children are directly driven to change the concept of children's wear - from satisfying the quantity to pursuing the quality, and from pursuing the basic functional needs to the pursuit of fashion and brand. "Jingle cat" brand children's clothing, Yun fashion concept of environmental protection, financial Europe and the United States popular style, "always concerned about the healthy growth of children," business philosophy, the use of international popularity, highly respected, the success of the franchise franchise system model Management, to direct sales chain and franchise stores and other forms of progressive marketing model to expand the market, brand image has been upgraded. Jingle cat brand advantages: 01, China 10 brand children's clothing. Thousands shop chain 02, 20 years of professional experience in children's clothing production 03, 15 years of successful experience in children's wear brand management 04, large group of mature children's clothing business management system 05, the successful service at home and abroad more than 1,200 children's clothing franchise elite team 06, Italian designers, famous designers in Hong Kong, the domestic top designers jointly fashion classic 07, passed ISO9001 \ 2000 international quality system certification, ISO14001 environmental management system certification 08, "textile quality and safety certification" super-large-scale capacity of children's wear industry 09, comprehensive management guidance, regular free training 10, advanced ERP information management system with the close and efficient logistics and distribution Ten years of classic brand, the world's thousands of chain stores, "Jingle cat" has a wealth of design, procurement, production and sales operations experience, has accumulated a large number of stable and loyal consumer groups. Jingle cats as the top ten children's clothing brand in China, the full range of species, fashion design, European and American style, by the vast number of consumers! Doraemon cats fruitful, giving children a different childhood, so that mothers can buy the rest assured that children wear comfortable, Ding Dong cat, let the world cheer for us! Let the world cheer for us !! Doraemon invite you to join TEL: 400-15-16-178
The Eyelet Embroidery Fabric includes Cotton Eyelet Embroidery Fabric and Knit Eyelet Embroidery Fabric mainly.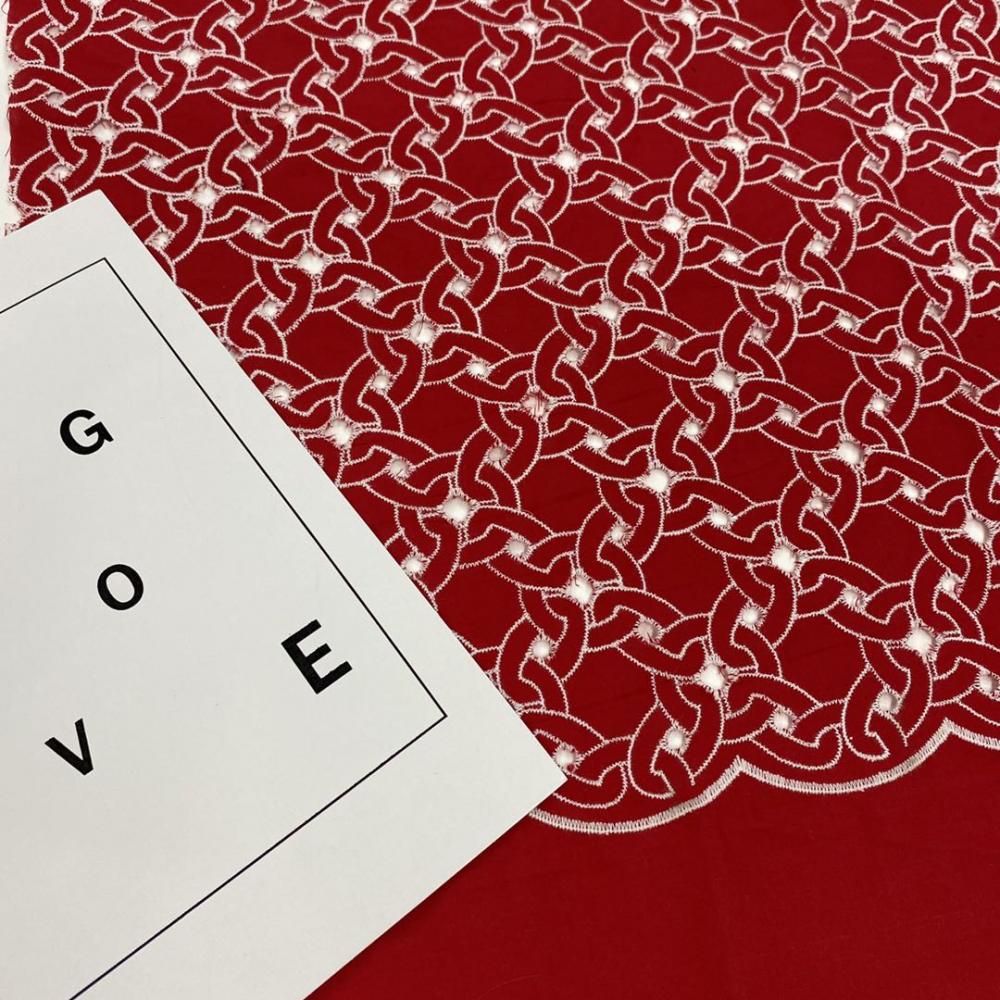 Cotton Eyelet Embroidery Fabric is always in white col ,also can be dyed in any col as you want.And it's suitable for normal dress and children dress which are hot selling in summer.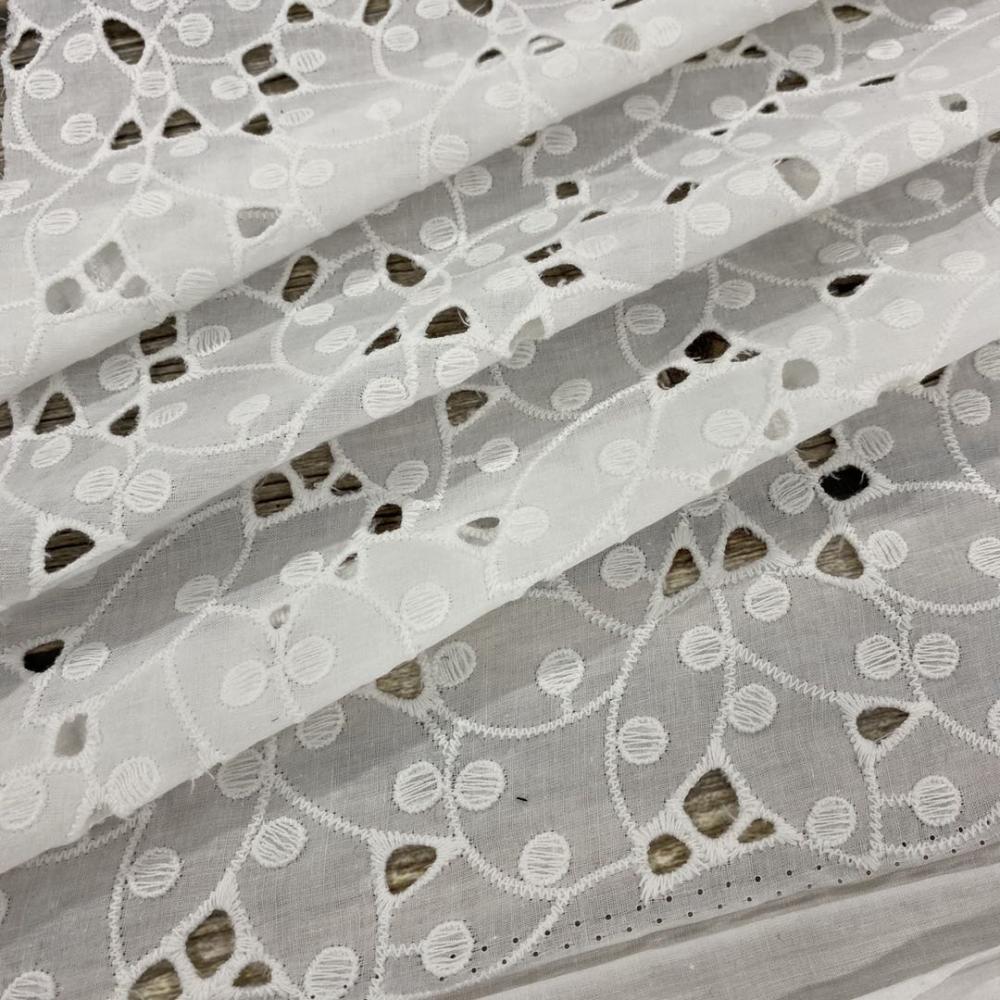 Most of these designs are designed by ourselves and you will see that it't very popular and pretty.We always shipp them to American.European and Turkey etc.It's really popular in the market.
Embroidered Velvet Fabric,Eyelet Embroidery Fabric,White Eyelet Cotton Embroidery Fabric,Mesh Eyelet Embroidery Fabric
SHAOXING MINGHEE EMBROIDERY CO,LTD , https://www.zjbestfabric.com